ARchitettura, ARte, ARcheologia: Elaborazione e Servizi
---
Ares was founded in 1999 by professionals who developed their work in the full conviction that the protection and valorization of historical, archaeological and architectural patrimony, can be defined as an essential step towards a new civilization of to build…. continue
ARCHEOLOGY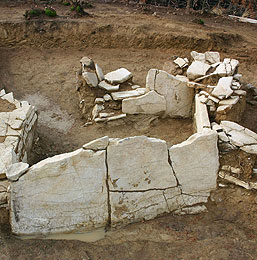 The archaeological protection has taken on an important role not only in the historical-scientific field but also in the realization of the construction. For this reason, we operate since more than ten years in both lines: technical direction of excavations and surveys carried out by the Soprintendenza Archeologica or academic institutions, for the realization of structures and infrastructure carried out by Companies which Snam ReteGas, Enel, Acquedotto del Fiora etc..
RESTAURATION ARCHITECTURE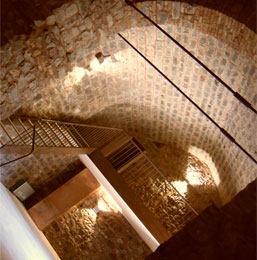 The architectural restoration in our opinion is not only the storage of goods for the purposes of a "reset" aesthetic, but it concerns the preservation of a building system, through an interpretation and a critical judgment. The project therefore begins with the knowledge and understanding of the architectural element, and then developed in the design choices that do not denature the substance of cultural history, but at the same time could be properly inserted in an existing system built.
SURVEYS AND INVESTIGATIONS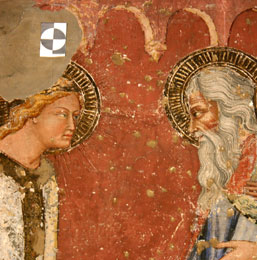 The first approach to the protection of a good architectural or archaeological interest can not be separated from the information that it transmits to us. For this reason we consider crucial phase of "information collection" that we carry out in various directions :dimensional information (measurements manual and instrumental), materiche information (type and storage of materials), information on building technologies, information on the structural behavior of the light of the original system and the subsequent changes that occurred during the life of the asset.
EXHIBITIONS AND TRIM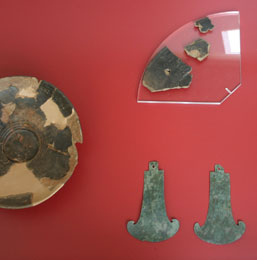 Our experience in the field of exhibition is developed in the framework of the valorization of cultural asset, whether it be the exhibition of objects or it be the illustration of historical-cultural. The design philosophy aims at creating spaces in which the visitor is involved in the transmission of the message and be usable in relation to its degree of perception.
For this reason we opt for exhibition paths "agile", which prefers the image to the text, and wherein the entire exhibition environment becomes a communication system.
ARCHEOLOGY
ARCHITECTURE
SURVEYS
EXHIBITIONS
Progetto di ricerca • Research project (Abu Dhabi - EAU)

Progetto preliminare di valorizzazione del centro storico • Pilot project for upgrading (Jeddah – Arabia Sudita)

Scavo archeologico di una necropoli • Archaeological excavation of a necropolis (Castelnuovo Berardenga - SI)

Indagini preliminare al progetto di restauro • Preliminary investigations on the restoration project (Siena - SI)

Scavo archeologico di un complesso etrusco - romano • Archaeological excavation of an Etruscan - Roman complex (Pontedera - PI)

Indagini preliminari al progetto di restauro • Preliminary investigations on the restoration project (Nicosia, Cipro Nord – Turchia)

Restauro conservativo delle facciate • Conservation of the facades (Ancaiano, Sovicille – SI)

Restauro ed adeguamento sismico • Restoration and seismic retrofitting (Radicofani – SI)

Indagini architettoniche ed archeologiche • Architectonical and archaeological survey (Balucistan - Pakistan)

Indagini preliminari al progetto di restauro • Preliminary investigations on the restoration project (Siena – SI)